Halloween Wishes: Not all Halloween is about horror, fear, and fright. There are more things to do. Halloween is a colorful festival that draws people from all over the world. It is common for children and teens to walk door-to-door collecting candies from their neighbors. Even though Halloween can be a bit creepy and scary, being a part of the celebration is always fun. The goal is to surprise and trick each other. With these Halloween messages, you'll be able to send something spooky, scary, or even something funny to your friends and family. They can be used for your own personal Halloween greeting cards, or for wishing friends, family, colleagues, or neighbors!
Wishing you a fun, safe Halloween full of magical surprises! I hope you get lots of good treats to eat!
Be careful walking around tonight – the dead have risen up from their graves and are roaming around! I hope you have a frightfully fun Halloween night!
May you get lots of treats that are good to eat! Best Halloween to you.
This Halloween! Watch your step and don't look back! Happy haunting!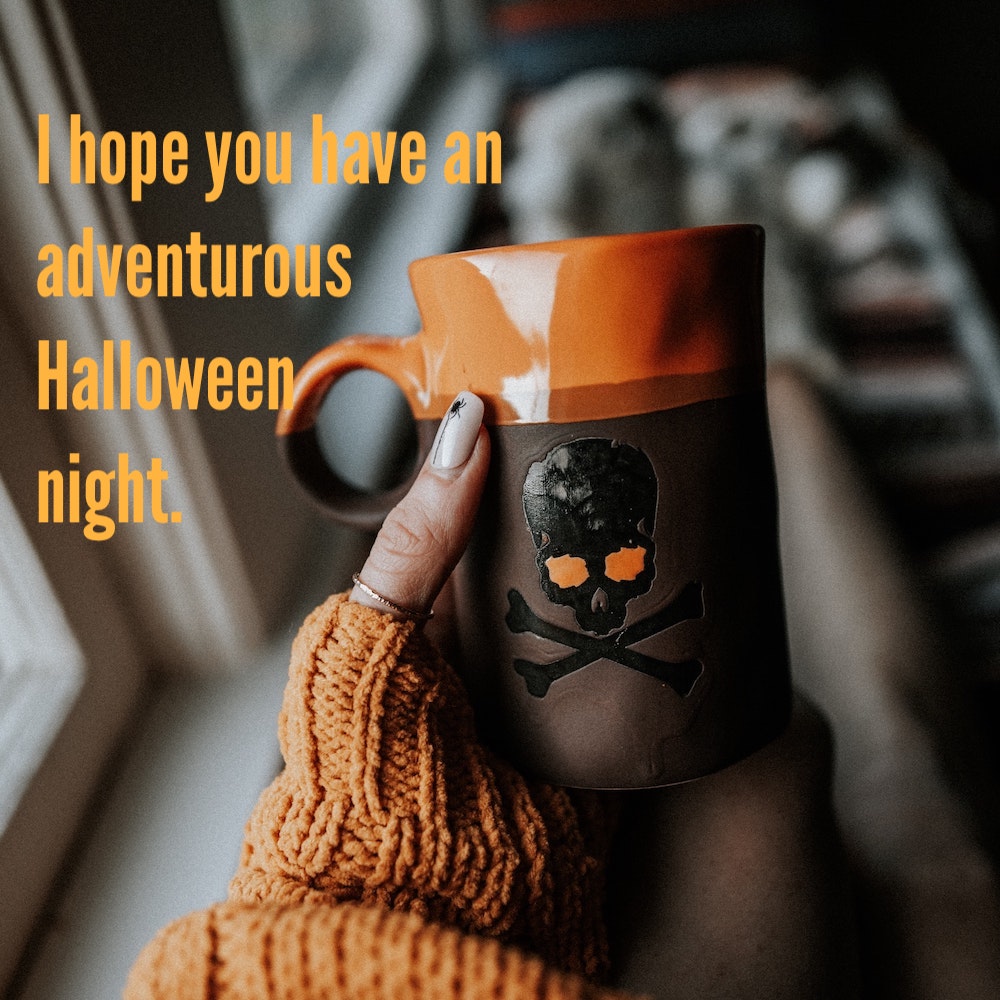 I hope you have an adventurous Halloween night. Have fun!
Be very afraid of the dark this Halloween, as you never know what waits in it. And don't listen to the whispers in your ear. Wishing you a fantastic evening of haunted and spooky fun!
Enjoy your trick-or-treating! On this spooky holiday, I'm wishing you a happy and fun time!
Sending you much joy this Halloween season. Have a spooky good time!
Happy Halloween, my love. I wish you fun and love from now until All Hallow's Eve.
Trick or treat? Why not both! Happy Halloween!
Happy Halloween 2022! Find the best costume and enjoy the event!
Happy Halloween! Wishing that you have a relaxing day and don't need to wear a costume today. Your face is scary enough!
Don't let yourself become the zombies' dinner tonight, be the one hunting for a change! Wishing you a great, happy Halloween.
Have a Happy Halloween, dear one!
Celebrate a Happy and Fun Halloween and don't be afraid!
As darkness falls on this Halloween night, we hope you have time for fun and joy. Make sure to prepare yourself as the dead will be back!
If you're always looking back and walking alone in the dark, this is not the right time for you. With Halloween around the corner, it's time to face your fears.
Be aware of who you receive candies from. They could be dead for all you know! Enjoy a thrilling Halloween night!
Treat yo self to all the sweets you get and have a blast on Halloween!
I hope you have a blast this Halloween while hanging out with the friends and trying out different costumes.
We hope you have a fun, safe and spooky Halloween. Don't be afraid of what lurks in the dark corners though – turn your fear into memories instead!
Darkness is something we all experience, just be aware that it rules everywhere! Have a spooktacular Halloween night!
Happy Halloween Phrases & Paragraphs
1. There's so much to do this Halloween night. I hope you have a creep-tacular night full of laughter and fun! Beware of strangers and be sure to have some candy on hand. You can either stay in with your family or venture out into the darkness . Here's to a scary but amazing Halloween!
2. You will never find a more perfect day to share than Halloween. Here's wishing you and your family a happy Halloween! I hope it's filled with all the treats you can imagine, as well as some freaky fabulously frightening monsters!
3. Have a safe night out and keep the dead away! They can't follow you if you don't need them to, so make sure to just focus on having a good time. Earn some candies by knowing the right tricks! Happy Halloween!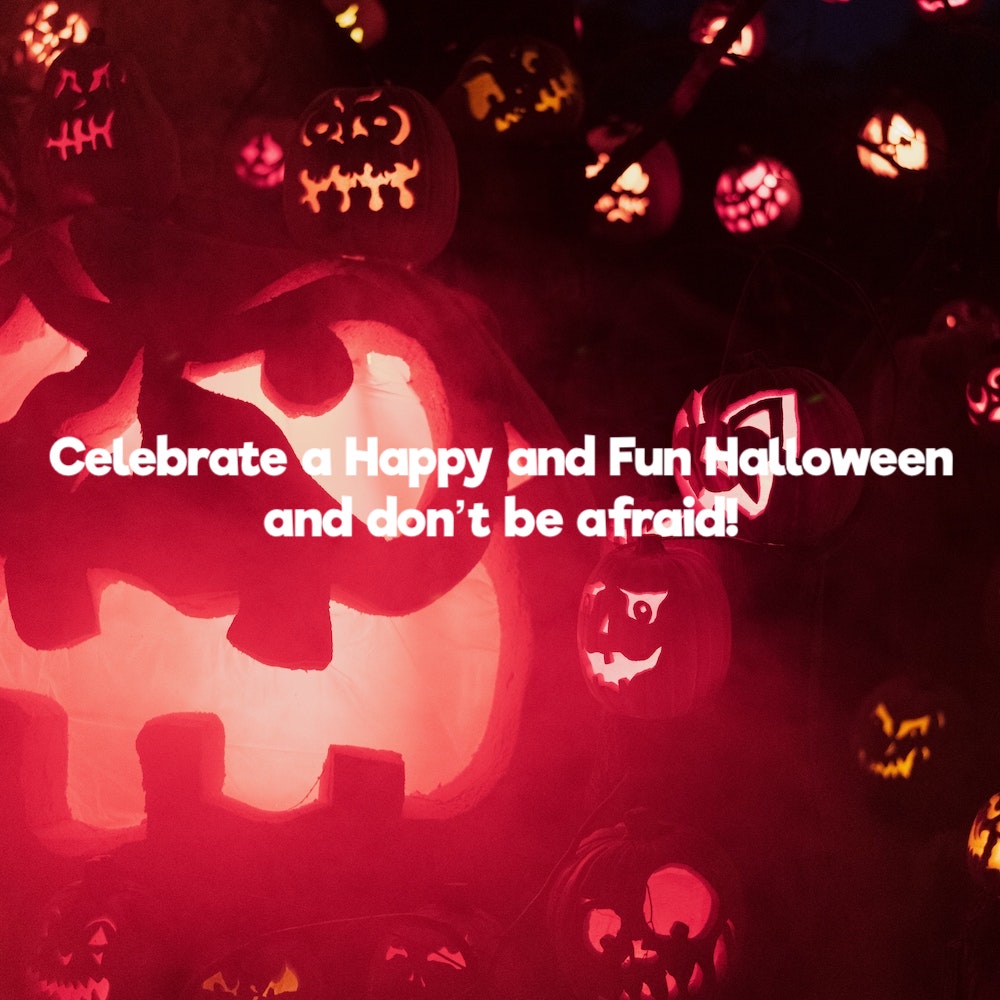 The witch-hunting season is just starting! Carve up your pumpkin and get ready to see some spooky night. Happy Hallowe'en, everyone!
Tonight is the night of Halloween. So get your scare on and go ahead and scare someone! Have you had a busy day? Come to happy hour and let loose.
I hope your Halloween brings you plenty of spooky memories.
Happy Halloween! Prepare your pumpkin masks, dress up like witches and celebrate the dead!
Don't get tricked by the devil tonight. Wishing you a fantastic Halloween with witches and goblins, plus all the candies you can handle. Make it a scary time!
Save your pumpkin & be ready for a walk! Bring candles if you can. The dead hate light. Have a Happy Halloween 2022!
Collecting candies and dressing in costumes is an annual tradition for kids of all ages! Have fun tonight and make sure to watch out for strangers!
Halloween Wishes for Friends
Sending my prettiest witches your way, friend. Have a happy Halloween!
Have you chosen your Halloween costume yet? 🙂
I hope this Halloween is as spooky and festive as you want it to be!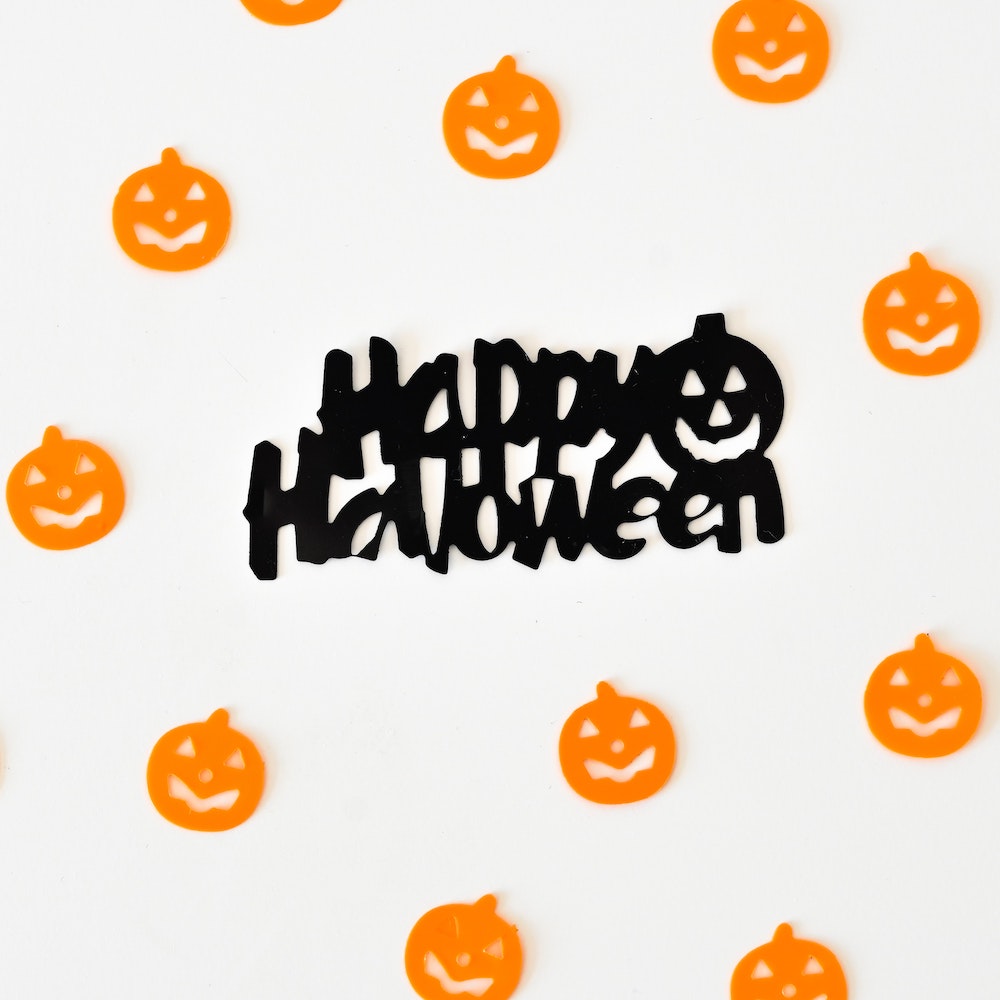 Trick-or-treating is about to begin and we want you to enjoy every second of it. Lucky you, all the worries are going to be left entirely behind and instead you'll be able to enjoy some tasty Halloween treats!
This Halloween, be sure to stuff your face and scream at kids. You better dance until you drop too!
Halloween is the trick or treat! Go out wearing your best costume and be rewarded with the title of "Best Costume" tonight!
Happy Halloween to you! Wish you have a relaxing holiday and an amazing night. Be scared and have fun 😉
Halloween is my favourite holiday and I hope you can enjoy it too. Just find your scariest Halloween costume, wear it and go out to have a great time!
Halloween is the best and my favorite holiday of the year, so get out of bed! Let's get dressed and scare the children on the streets!
It's time to start celebrating Halloween! I can't imagine a world without you, my fellow vampire. I hope you enjoy the scary monsters and eat lots of candy this year. Happy Halloween!
Vampires are coming to find you, and I've told them where you live. Have a fun night!
Halloween Wishes for Boyfriend / Husband
Happy Halloween sweetie. I hope you like my little present, here are some treats for you as well.
You are the most handsome Mr. Skeleton I've seen this Halloween season. Have a lovely, spooky day my dear!
Thinking of you with joy because it's Halloween. I hope that you're the one to get all of the treats and scares! Don't be afraid, have fun tonight.
You are the cutes monster I've ever seen this Halloween. Happy Halloween Honey.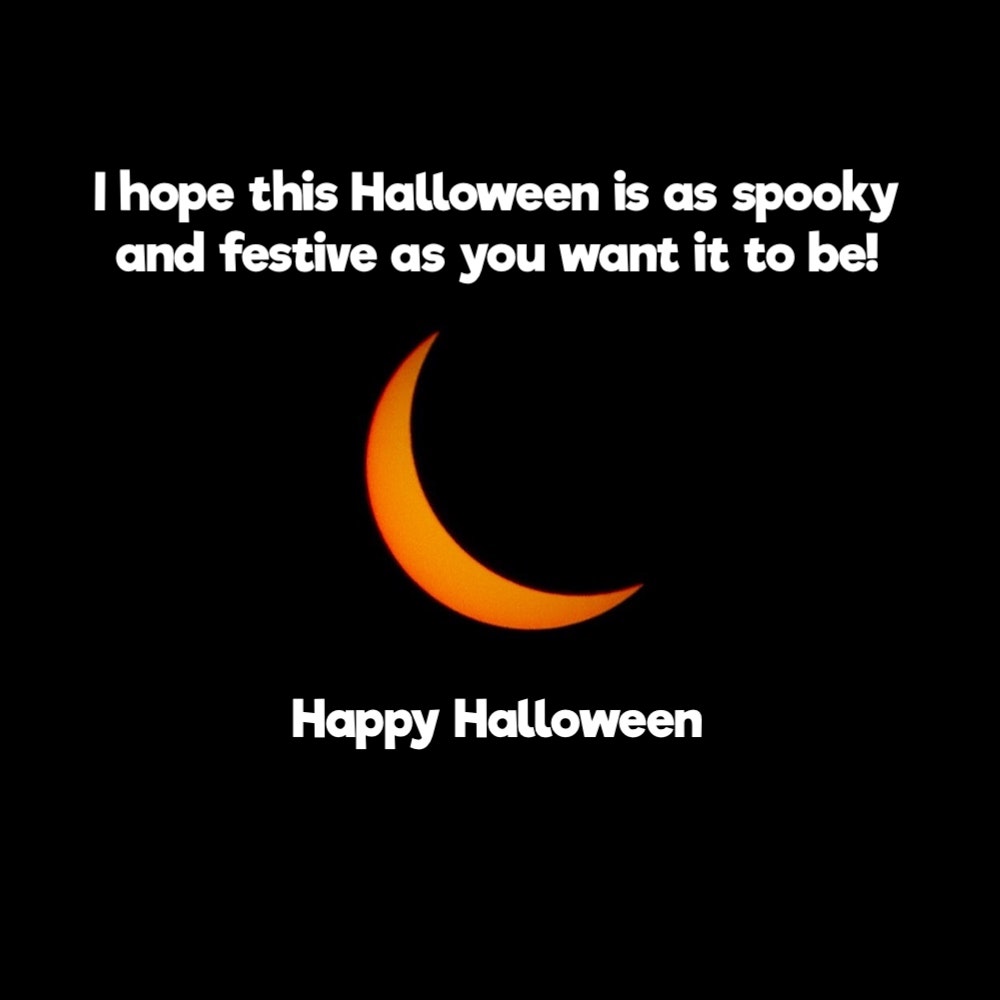 Let's get crazy and get in the spooky spirit this Halloween. Let's eat candies, put on some costumes and have a blast together. Happy Halloween Life.
I'll be the best witch that you've ever seen. I'll send you the best Halloween night ever. Go ahead and make this a great Halloween night.
The best thing about Halloween is that I could spend it with a person as amazing as you. I feel so lucky, knowing you'll be there to stay with me tonight. Happy Halloween! Let's have some fun tonight sweetheart!
Happy Halloween to my Joker from your Harley Quinn! Have a wicked, fun day!
Halloween Wishes for Girlfriend / Wife
Spooky monsters will be biting things all night long, so be sure to put your kids in some spare clothes and take them trick-or-treating. Happy Halloween!
We're getting ready for Halloween & I've been hearing tons of stories about how witches are supposed to be the prettiest. I could never believe it until you came along. Happy Halloween, my love
I don't want any more treats because I already have the best pet ever, you! I can't wait to spend an amazing Halloween together.
Not all clowns you see on the street tonight are me. So, be careful. The right clown will come to you tonight and win your heart over on Halloween! Happy Halloween dear!
I understand you might be scared tonight, but don't worry. I'm here to save my Princess from the goblins that come out on this special night. You can just enjoy everything it has to offer!
I love Halloween, but even if I want to dress up as the scariest creature in existence, you're too adorable & lovable to ever scare anyone.
This Halloween, I can't let you face the scary things alone. Let's costume up together and have a spookyly fun time. Happy Haunting, my love
I know my lovely girlfriend is brave enough to come out of her house tonight and join me as we meet with the dead. I hope you have a great Halloween!
This Halloween, instead of dressing up in a costume and going door to door asking for candy, why not act like a kid all night? Don't be the person that gets tired of Halloween after just one year.
Halloween Wishes for Family
Trick or Treat! I hope your Halloween is filled with treats from all of the ghosts, ghouls and goblins this year. Wishing you a happy Halloween.
The power of public holidays can bring families and loved ones together to share in the celebration. Here's hoping that tonight is one where you get filled with delightfully frightening fun while pursuing your trick-or-treating agenda. Happy Halloween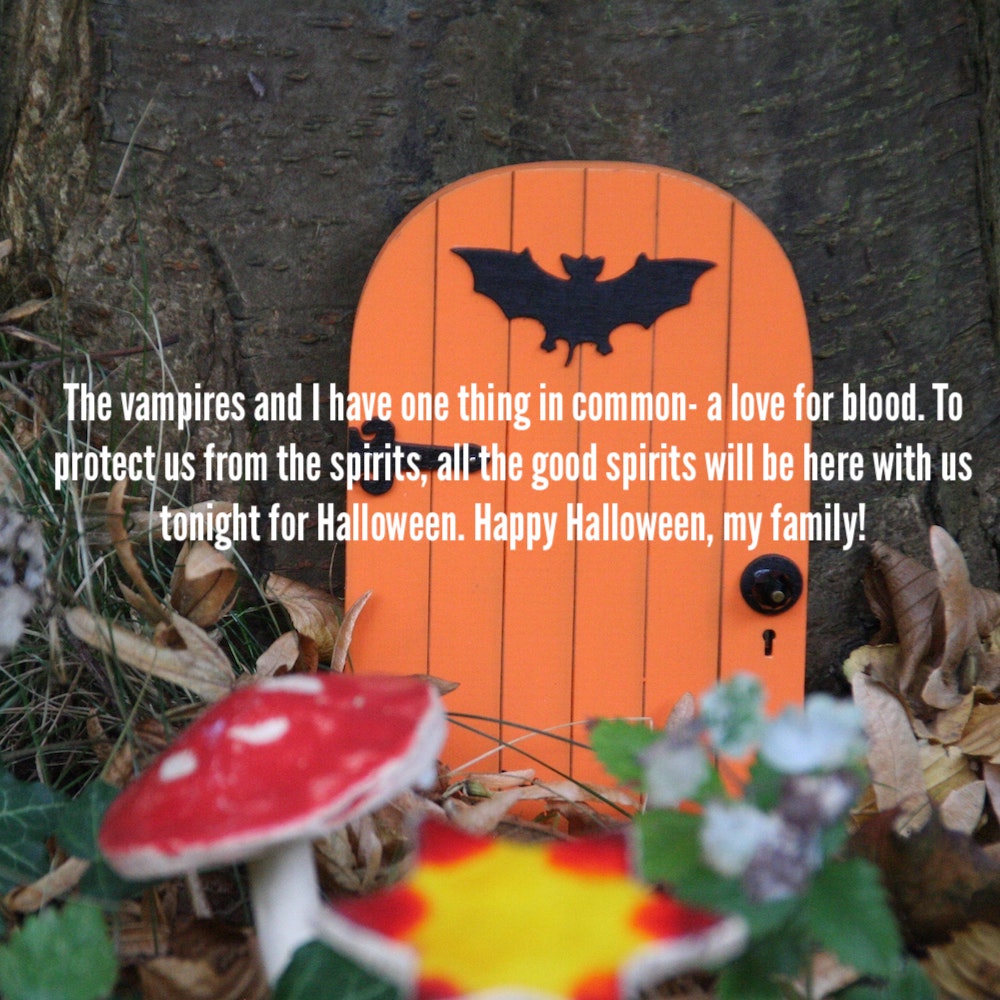 On this joyous and dreadful day, I hope you have a great one. May today be the day that your soul & costume glow and bring magic. Happy Halloween!
Happy Halloween! May all of the good forces take over the bad spirits so you can have a wonderful year. Here's to be enjoying a ghostly time!
It's Halloween, the dark hour is about to commence! Have a spook-tacular Halloween and stay safe as you enter this mystical season. We hope you have a wonderful time!
Wishing you a very happy Halloween. Have an evening full of adventure and treats.
I hope you enjoy your night with the thrills and excitement it deserves. I hope your costume sparks something exciting that will be remembered for years to come. Have a safe and happy Halloween
If you're looking for ghosts to enjoy the night with this Halloween, look no further! Whether you're partying with your friends or sitting at home with your relatives, we'll help make the best out of this awesome holiday. Happy Halloween!
The vampires and I have one thing in common- a love for blood. To protect us from the spirits, all the good spirits will be here with us tonight for Halloween. Happy Halloween, my family!
Now that it's Halloween, try not to be alone tonight. The bad spirits will always go after the loner first! Be careful!
Every Halloween night, I collect different candies from the houses that I visit and hands down, my neighbors' treats are the best. Happy and healthy Halloween!
Not every strange occurrence is a threat to your health, some could be the cause of blessings! Happy Halloween everyone, have a blessed time!